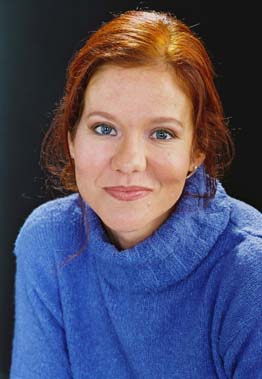 From Porto Alegre, Patricia Endo concluded her studies in São Paulo.
Currently living in Milan.
Daughter of singer Regina de Boer, who was her first voice coach, she has dedicated herself totally to performing, first in classical dance and art, then in the systematic and academic study of voice.
Did advanced study with Bianca Maria Casoni, of the Academy of the Alla Scala Theater.
Dedicated herself to Brazilian chamber music and studied the area of national lyric singing, from the beginning of the 20th century to

the present, resulting in the Autógrafo series presented on Cultura FM radio, in São Paulo.
In opera, besides the classics, she has worked with modern composer Philip Glass.
Sang Stravinsky´s Les noces, at the Sala Cecília Meireles, under the conducting of maestro Roberto Duarte and

was chosen as the best of 1996 by the magazine VivaMúsica!.
Has won particular praise for her interpretation of the role of Gilda, in Verdi´s Rigoletto (staged in São Paulo in 1999, in Brasília in 2001 and in Rio, in 1990;

in 2001,

she sang along with Inacio de Nonno a concert version of Rigoletto at the Rio

de janeiro Municipal Opera House, with the OSB under the baton of Silvio Barbato).
In 2001, played Hirt in Tannhäuser, by Wagner, directed by Werner Herzog, at the Rio

de Janeiro Municipal Opera House.
Among her latest performances is Wagner´s Die Walküre, as Helmwige,

at VI Amazonas Opera Festival.


An important milestone in her career was her acclaimed reading of Villa-Lobos´ "Quatro Canções da

Floresta do Amazonas", at the 2002 Gala Opening Season Performance at the Sala Cecília Meireles - Rio de Janeiro, with the OSB, and Henrique Morelenbaum on the podium.
In 2003, in Rio de Janeiro, together with the pianist Patricia Bretas and the bass- baritone Licio Bruno, she staged a series of 15 concerts called Só Duetos.